Best selling P.A.W.S is now available in wipes for your convenience especially to wipe dirty paws after walkies. Just pull out, wipe & throw. Leave it for natural dry.
P.A.W.S is a lifesaver for any furkids with common skin issues such as rashes, hot spots, bacterial and yeast infection.
100% pure cotton

Medical grade sterilization

Improved softness
Why P.A.W.S wipes is different compare to other wet wipes in the market?
1) Chemical and alcohol free
2) Gentle and safe on sensitive skin
3) Eliminate bacteria, virus and odour
4) Relieves skin irritation
5) Suitable for pets of all ages
Made in Singapore
Notes : P.A.W.S spray and wipes has the same function. However for pets with skin issues, recommended to use P.A.W.S spray for more liquid contact on skin. For tear stains and daily use after walkies and clean-up body recommended use wipes for more convenient purpose.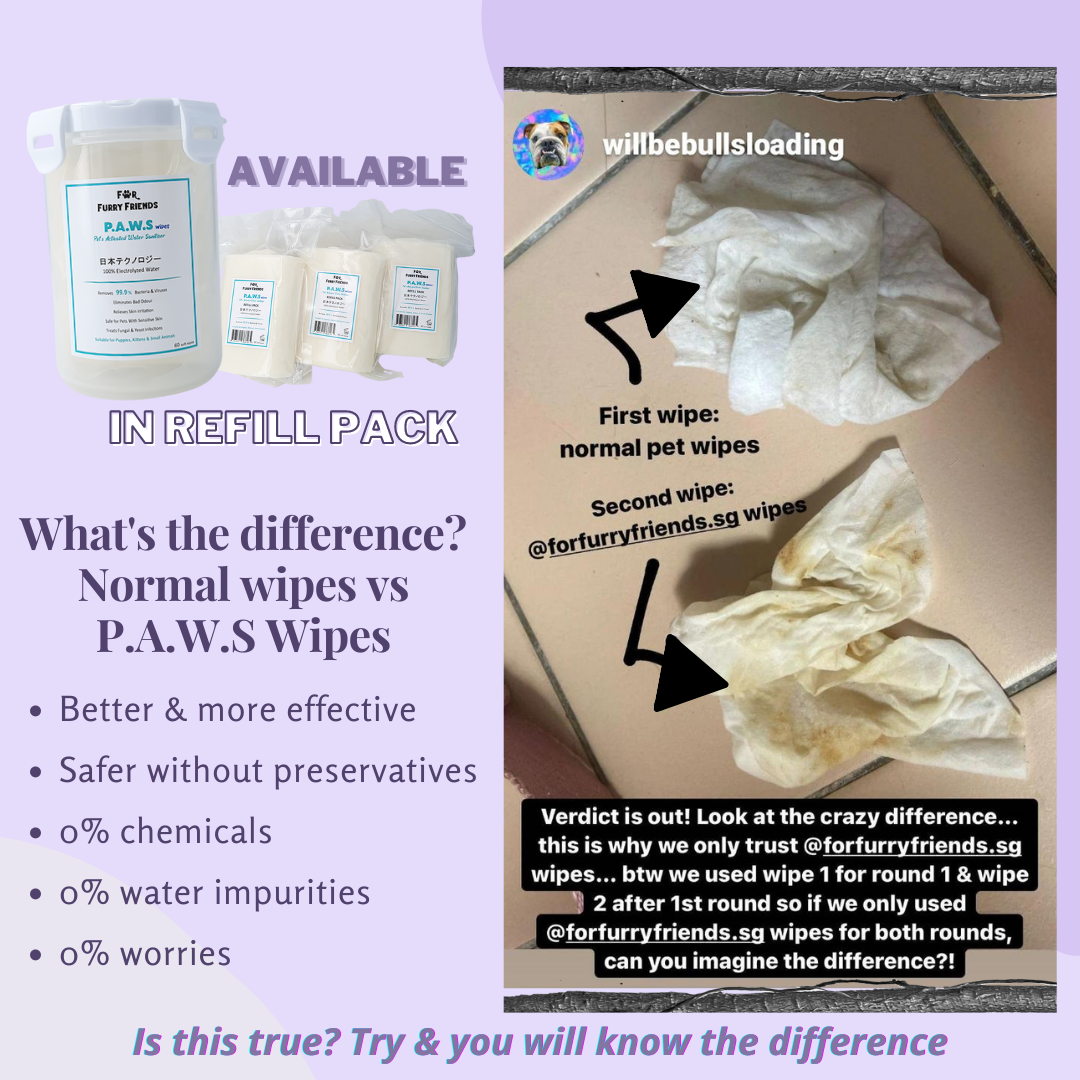 Ingredient: 100% Electrolyzed Water
Storage: Keep out of direct sunlight
Best before 2 months after opening
Usage Tips
How to maximize the usage of P.A.WS :
https://www.clubpets.com.sg/for-furry-friends-6-common-pet-issues-that-p-a-w-s-tackles/
Video
1) Bacteria and virus test result with P.A.W.S :
https://www.youtube.com/watch?v=pp94x-9YWmw
2) For Furry Friends P.A.W.S Commercial
https://www.youtube.com/watch?v=B3uv84cRkYY